EPIC SUMMER EXPERIENCE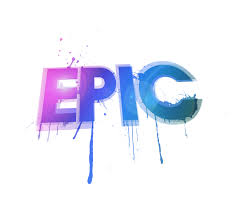 What if we could make your child's summer EPIC?
We have the 1st inclusive summer camps for children with autism in the Caribbean. We've partnered with  Reformed Church Camp on St Thomas, and are revamping the St. Croix experience, to give island youths an EPIC fully integrated summer experience!!!
Children with autism need to have an Enriching and Powerful Individualized Camp they can participate in.  We feel that summertime is the perfect time to work on treatment goals in a fully integrated, relaxed and fun setting.
Our EPIC summer experience is based on these 4 ideals:
Enriching- The camp environment naturally yields itself to a place where enrichment occurs.  Themes, exploration and travel broaden children's experiences and enrich their lives.
Powerful- The intensity of the ABA program is stepped up which means more progress is made.  Kids are able to master goals at a much faster rate because more time can be devoted to each child.
Individualized- Each child has a treatment plan with goals developed specifically for them.  Kids have individualized attention from tutors to work on their plan throughout the day.
Camp- Because camp is a place where fun and learning go hand in hand!
If your child has autism or you feel your child is not meeting their developmental goals please contact us to discuss the process of diagnosis, ABA Therapy and our EPIC summer experience!