St. Croix:

Gallows Bay & Hannah's Rest Offices
5030 Anchor Way, Suite 9 &10
Christiansted, VI 00820
50  Hannah's Rest 
Frederiksted, VI 00840
Mondays – Thursdays | 9 am – 7 pm By Appointment
Fridays – Saturdays | 9 am – 5 pm By Appointment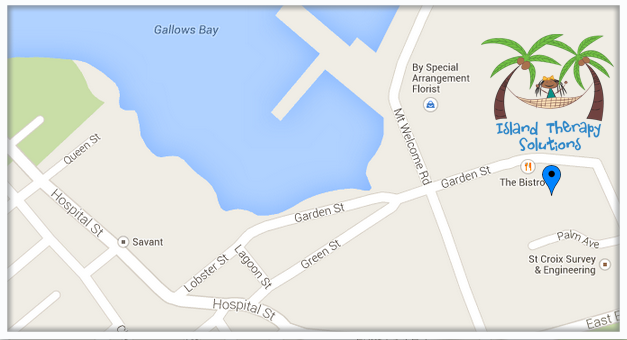 St. Thomas:

Yacht Haven Grande Office
5330 Yacht Haven Grande Building J                                                    Suites 201 & 205                                                                                            St. Thomas, VI, 00802
Office hours are by appointment only
Yacht Haven Grande is located off of Long Bay Rd. Turn in at the main entrance between the Black Iron Fence.
Go straight (towards the sidewalk) then turn right towards Liberty.
Drive past the blue Liberty flags and park. Walk towards the walkway where the Liberty store is on your left.​
You will see the building number 5330J on the right (directly across from Liberty)​.
Walk under the stone arch and take a right.

Entrance using the stairs:
Take first set of stairs on your right to the second floor.
At top of the stairs take a left.
Suite 205 is the first office on the right.
For Suite 201, walk past suite 205 and it is the next suite on your right.​
Entrance using elevator:
Once you walk under the stone arch way, take a right. Walk past the stairs on your right past the large mural which is also on your right.​
Walk to the back of the mural and there's a small hallway to entrance of elevator.
Take elevator to the second floor. Suite 205 will be directly in front of you. To get​
To Suite 201, take a right out of the elevator and walk past Suite 205 on your right.
Suite 201 is the next office on your right after suite 205.