Learning doesn't stop after high school, and continued enrichment is especially important for adults with autism. Island Therapy Solutions professional analysts and therapist recognize this and offer a unique opportunity for adults with autism to build skills and enrich their life experiences through the Strategic Transition Enrichment Program (STEP).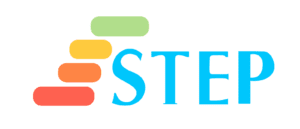 Adults with autism who participate in STEP, learn and practice the independent living skills and employment skills needed to be successful in their everyday lives. Our ABA-based program focuses on key skills such as social skills, money management, preparing for employment, community interaction/networking and independent living skills.
Our vocational-based program helps our clientele prepare for, obtain and maintain suitable employment in meaningful careers. While STEP has an overall program structure, each experience is personalized to fit each adult learner.
What Employer Services does STEP offer, and at what cost?
There is no cost to businesses that participate in STEP. Services include Disability Awareness & Education, Worksite & Job Process Assessments, and assistance with Hiring and Retention. STEP coaches are paired with clients to ensure company standards are met and clients get the support needed to be successful.
When does the STEP program take place?
The program hours are Monday-Friday, 8:30 am-3:30 pm.
Where does the STEP program take place?
Initially, most sessions for STEP will be conducted in our offices on St. Croix and St. Thomas. Our staff will work with our clients to get them ready for community-based services with local businesses. We actively partner with local business and non-profit agencies to expand the skills and experiences of our adult learners. Each opportunity is designed to provide a access to needed job or life skills.
How do I learn more about the STEP program?
Interested in learning more? We'd love to connect with you! Call 340-719-7007 and ask for STEP Director, Sara Gunning, MAT, BCBA, LBA.