Meet our team of highly trained professionals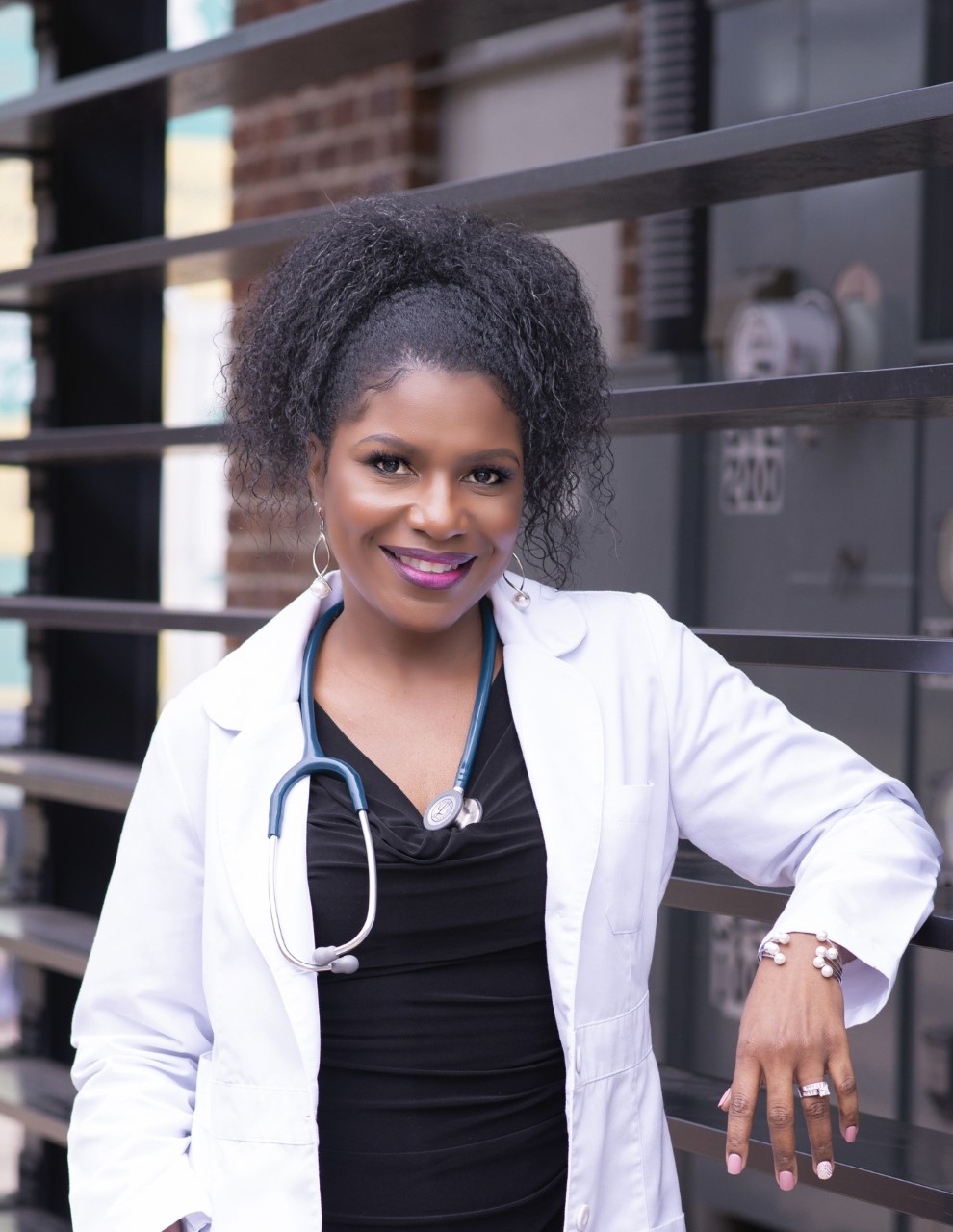 Sherlonda Adkins, DMSc, PA-C, MSPAS, MPA
Sherlonda Adkins, DMSc, PA-C, MSPAS, MPA, has spent the last 22 years serving a socioeconomically and ethnically diverse population of patients, customers and students. She has improved lives by medically treating, educating, motivating and providing customized solutions through her work, community outreach, philanthropy and volunteerism.  Working within the private sector, nonprofit organizations, government agencies, and Fortune 500 companies, she has proven her commitment to the physical, mental, and emotional health and well-being of others.
Sherlonda earned her Master of Science in Physician Assistant Studies from the Medical University of South Carolina and is nationally certified by the National Commission on Certification of Physician Assistants (NCCPA) and licensed through the South Carolina Board of Medical Examiners. She also has a Masters in Public  Administration, a joint program through the University of Charleston (the graduate school of the College of Charleston) and the University of South Carolina.  Sherlonda earned a Doctor of Medical Science  (Psychiatry track) degree from Rocky Mountain University of Health Professions.
Over the past seven years Sherlonda has worked in a private outpatient psychiatric practice treating a variety of mental health disorders including generalized anxiety disorder, bipolar disorder, major depression, binge eating disorders, ADHD, and PTSD.  She also worked in a busy internal medicine practice treating a variety of chronic and acute medical conditions. She quickly and successfully built a large patient base because of her medical understanding of mental health disorders combined with her passion and natural ability to help people navigate life which is enhanced by her previous experience with financial management, teaching, motivational speaking and marriage coaching. 
Sherlonda is married and has three children. Her hobbies include listening to music, amateur photography, and travel for missions and pleasure (22 countries…and counting!)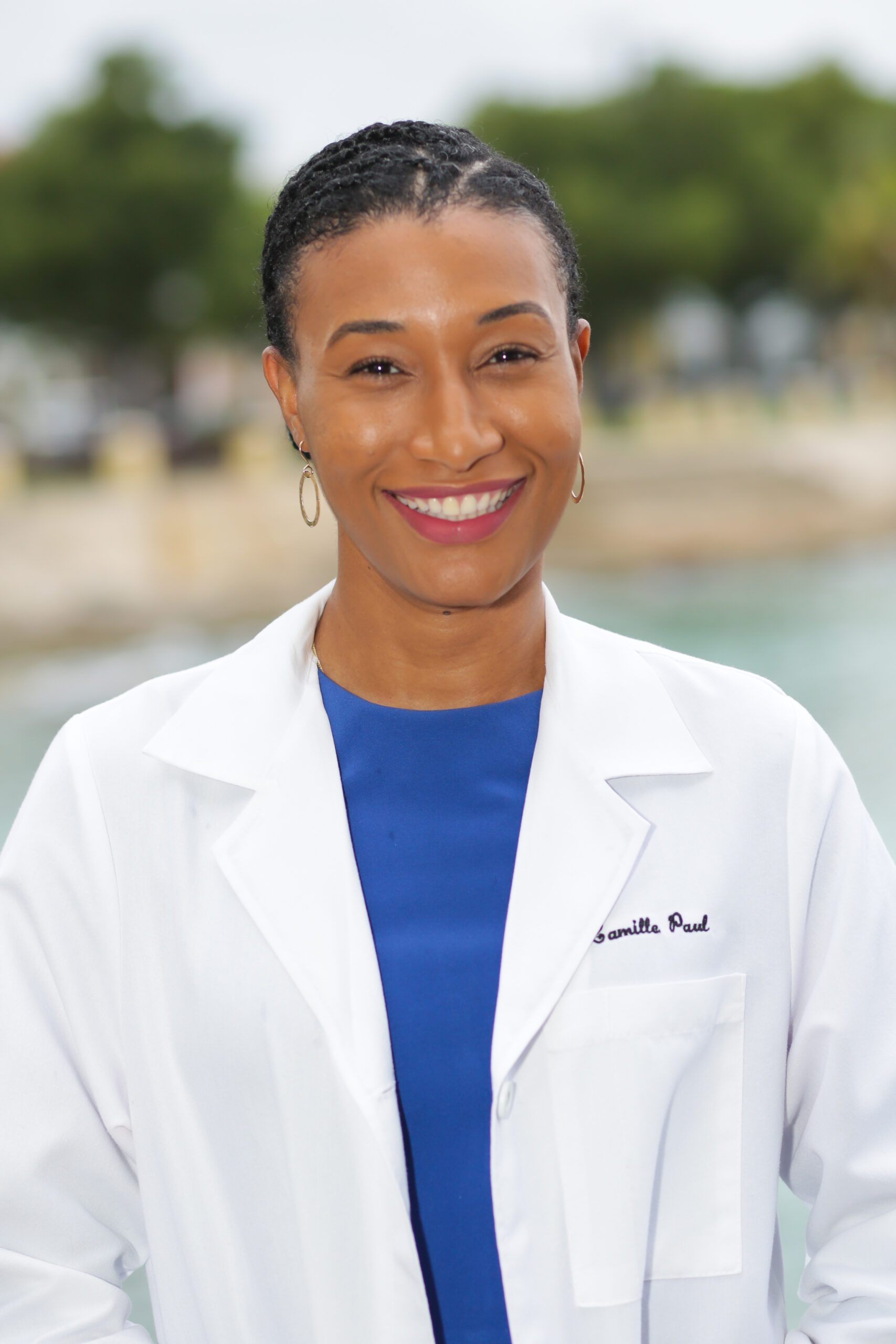 Camille Paul, PA
Camille Paul is a certified physician assistant licensed in the USVI. She is a native Virgin Islander and earned a Master of Clinical Medical Science and Physician Assistant certificate from Barry University in 2017. She received a Bachelor of Arts in Neuroscience and Behavior from Vassar College in Poughkeepsie, New York and a Master of Public Health from The George Washington University in Washington, DC. Prior to returning to St. Croix, Camille worked as a clinical research coordinator and hopes to one day lead research studies in the Virgin Islands.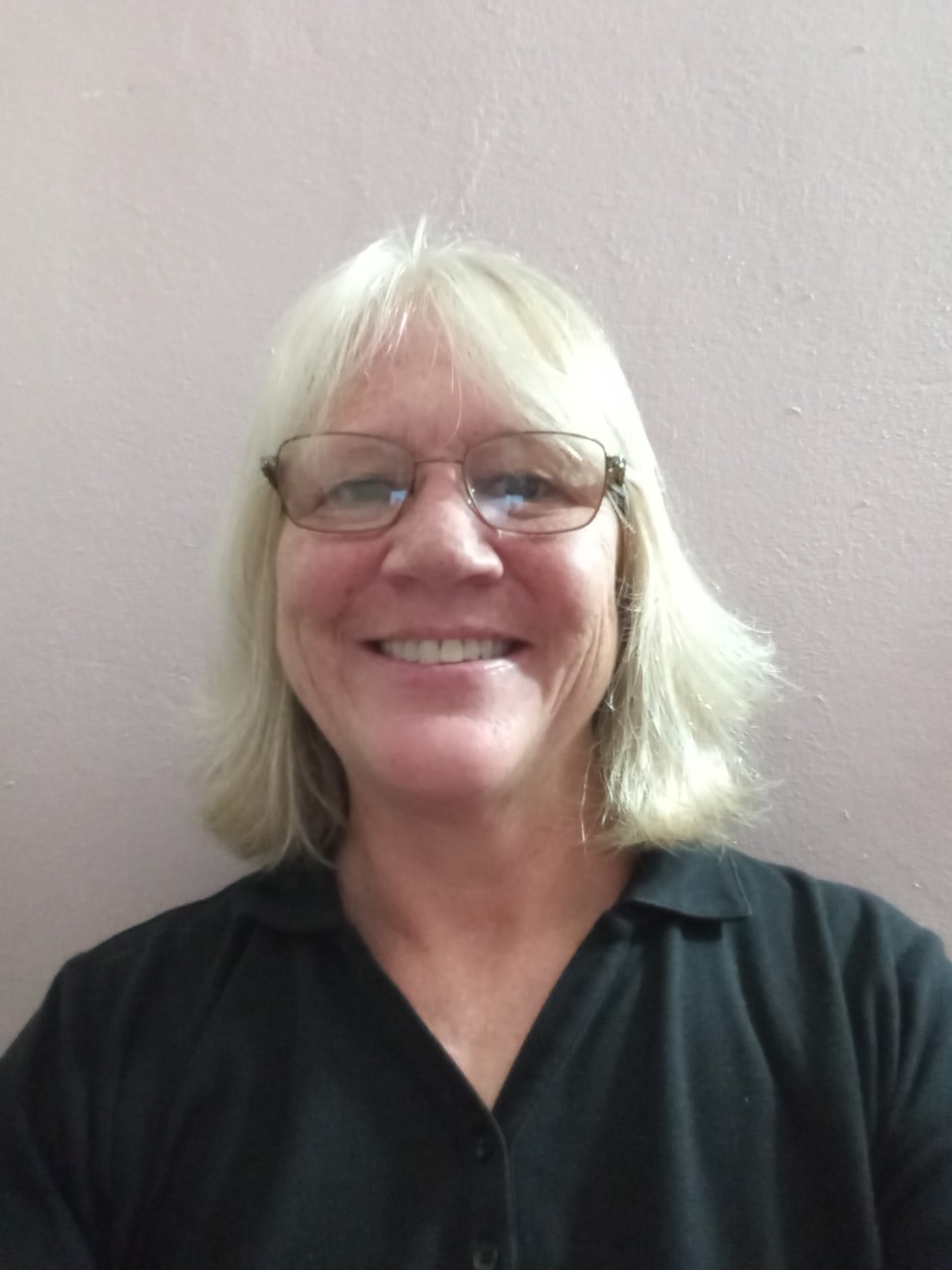 Debbie Roth, Certified Independent Social Worker
Debbie is a licensed clinical social worker with a master's degree in social work. Debbie's primary interests include working with teenagers and adults.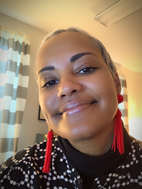 Arlene Garcia, Ed.D., LCSW
Dr. Arlene Garcia is a licensed clinical social worker and possesses a doctoral degree in educational leadership from the University of Hartford. She is the Interim Director of the Master of Social Work Program at the University of the Virgin Islands. Prior to this academic appointment, she served as a clinical social worker, program manager, and clinical program manager during her 15-year employment with the Connecticut State Department of Mental Health and Addictions Services. Dr. Garcia has a long history of advocating in her community for equity and social justice on behalf of at-risk populations. This includes educating practitioners on subjects related to race, ethnicity, oppression, organizational cultural competency, and diversity in conferences across the country. Dr. Garcia has two adult children and two precious granddaughters Riley and Jade!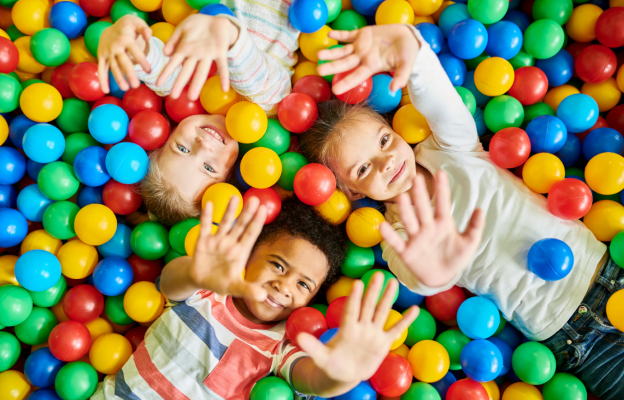 Physical Therapy
Island Therapy Solutions partners with MJPT to provide Physical Therapy on St. Croix and
JS Therapies
to provide Physical Therapy on St. Thomas.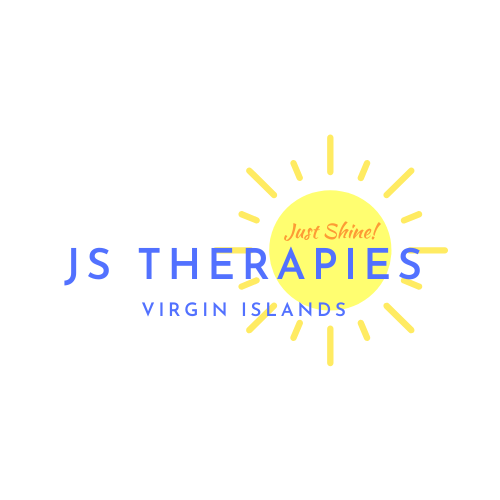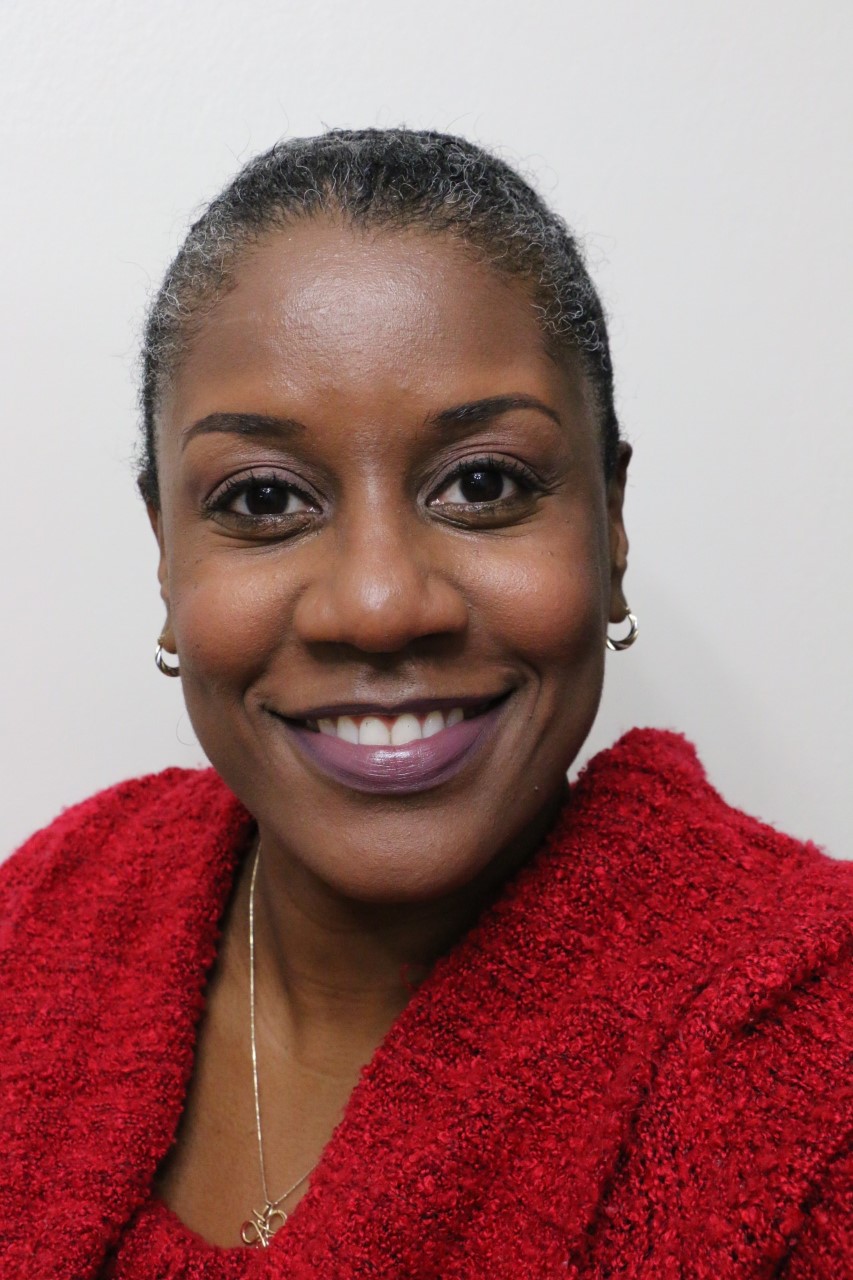 Rosalind Spells, MD, Psychiatrist
Dr. Spells is Board Certified by the American Board of Psychiatry and Neurology and has fellowship training in child and adolescent psychiatry. Her medical degree is from the University of Texas Medical Branch at Galveston. She completed her general psychiatry residency and child and adolescent psychiatry fellowship training at the Medical College of Georgia. Dr. Spells has a broad range of experience across multiple age ranges and treatment settings and adapts well to the challenges of underserved environments. Dr. Spells also has facilitated the start of two Psychiatric Residential Treatment Facilities in North Carolina in addition to two mental health agencies, also in North Carolina. Her experiences in corrections, forensics, community mental health, private practice, inpatient, consultation and liaison, emergency psychiatry, and telepsychiatry contribute to her ability maintain flexibility in the constantly changing world of medicine.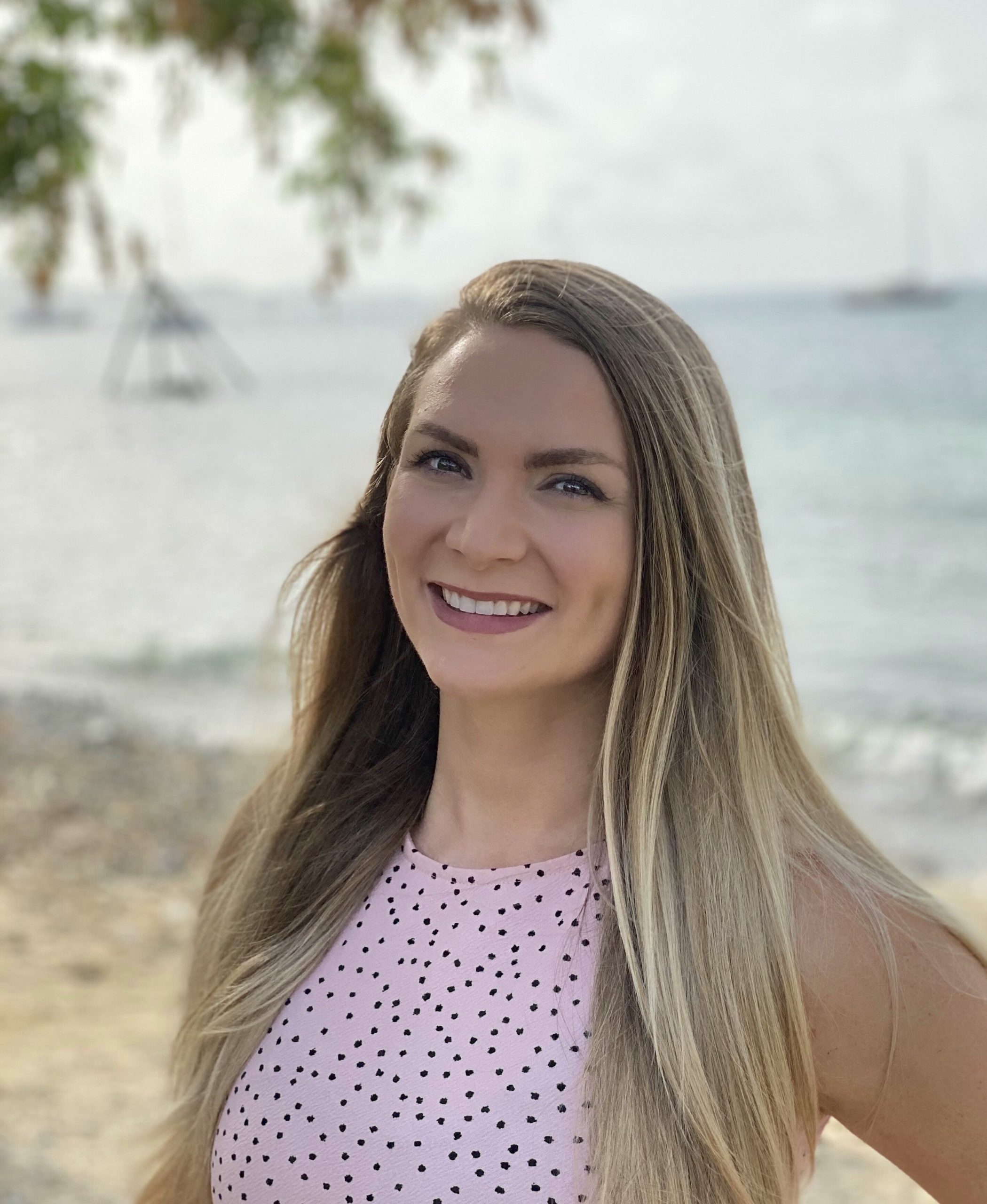 Danielle Nussel, BCBA 
Danielle has a Masters of Arts in Applied Behavior Analysis from Ball State University and a Bachelors of Science in Psychology from the University of Central Florida. With over 7 years' experience of working with youth with Autism Spectrum Disorder (ASD), she brings her energy and compassion as a Board Certified Behavior Analyst to St. Croix from Orlando, Florida.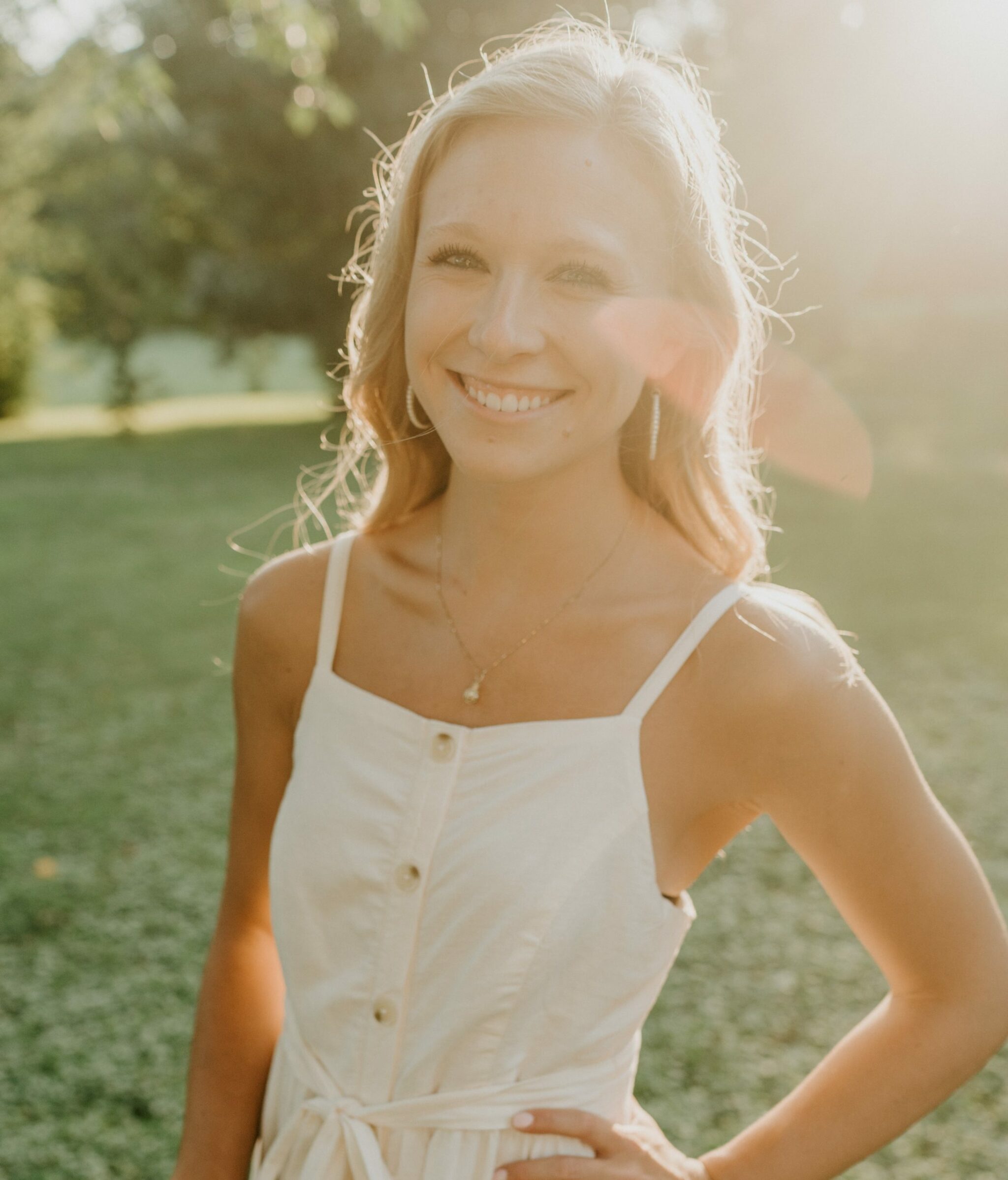 Bailey McGuire, B.A., M.S., BCBA
Bailey McGuire is a Board Certified Behavior Analyst specializing ABA services for kids under 18-years old. Bailey received a Bachelor of Arts in applied behavioral science from the University of Kansas and a Master of Science in applied behavior analysis from the University of Nebraska Omaha/University of Nebraska Medical Center. She has applied her skills in a variety of settings and with a range of individuals with intellectual and developmental disabilities. She worked as a research assistant and lead behavior therapist at an ABA clinic for toddlers with autism for three and a half years prior to moving to St. Croix in Summer of 2020.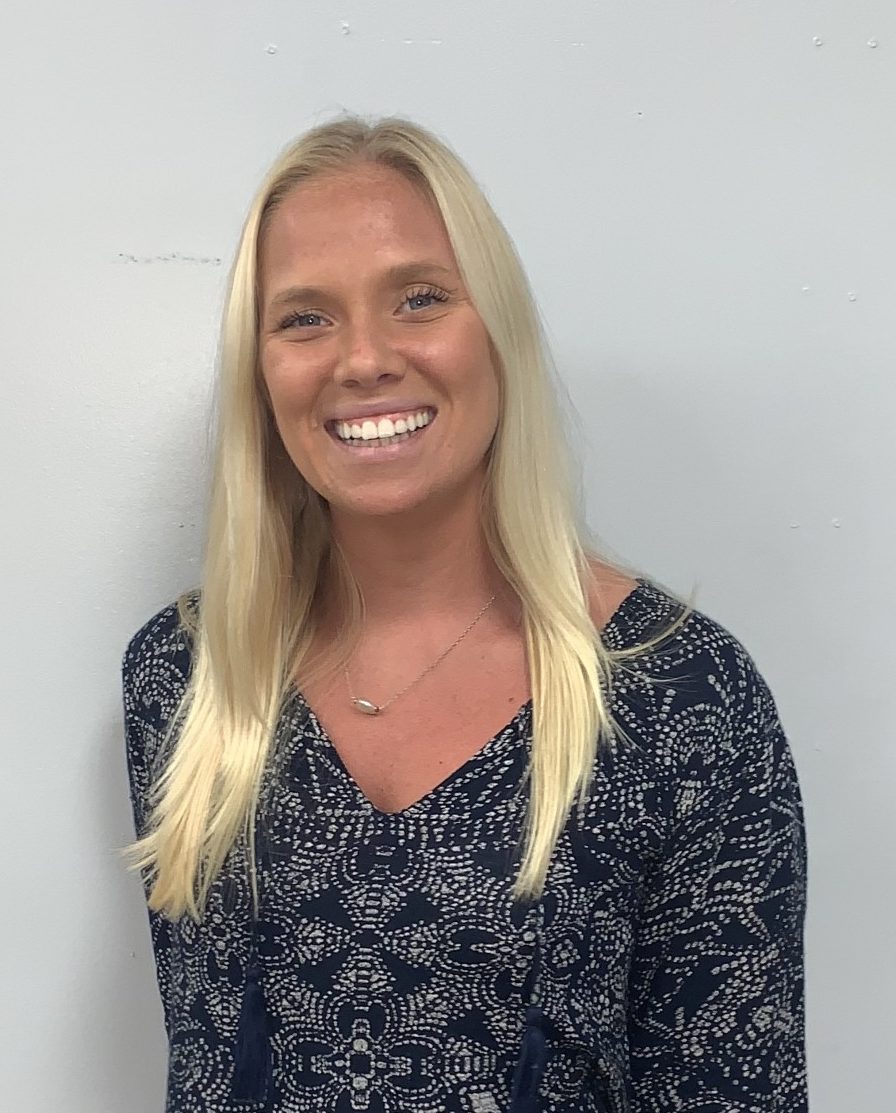 Emily Sobeck, M.A., BCBA
Emily has a Masters degree in Applied Behavior Analysis from Ball State University and an undergraduate degree in Health Behavior Science with a concentration in disability studies from the University of Delaware.  Emily has been working in the field for almost 10 years before moving to St. Croix in early 2020.  Prior to relocating to St. Croix,  Emily lived in northern New Jersey where she worked in both public elementary school and clinic settings with children with ASD.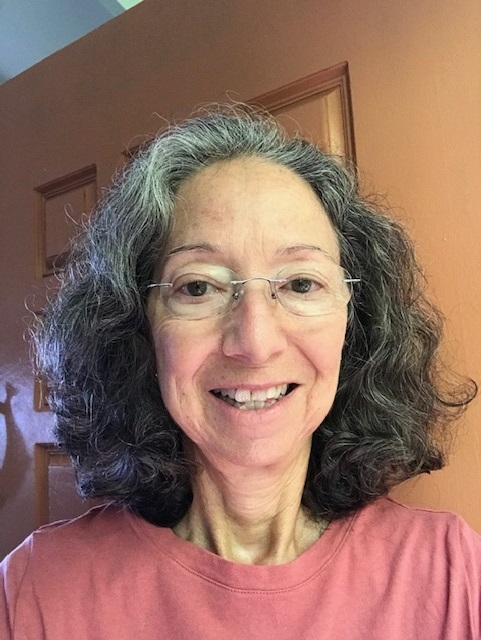 Gloria Mendez, PhD, Psychologist
Dr. Mendez is a licensed psychologist in the Virgin Islands. She is a member and former president of the Association of Virgin Islands Psychologist and a member of the American Psychological Association. Dr. Mendez is originally from Puerto Rico, but has made St. Croix her home for the past 40 years. She is fully bilingual (Spanish and English). She worked as a psychologist for the Department of Education (Educational Diagnostic Center) and the Department of Health (Mental Health Clinic). She retired from government work and is presently providing counseling services for Island Therapy Solutions.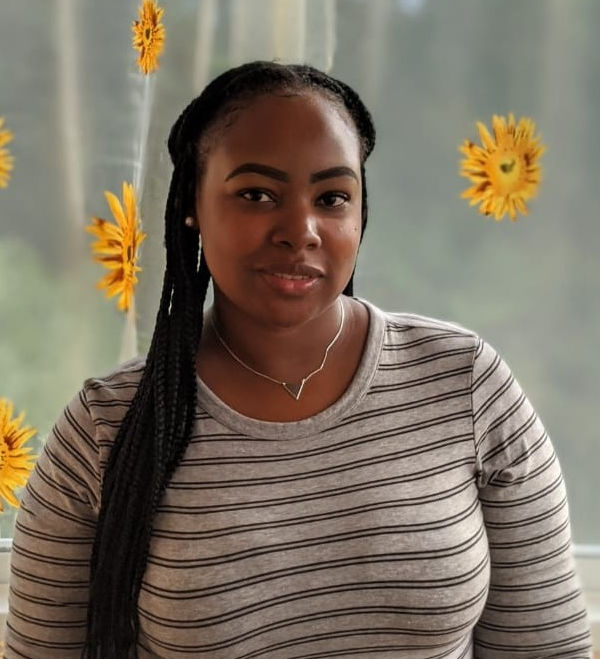 Jhozna Gilbert, Lead ABA Therapist
Jhozna Gilbert was born on the island of St. Kitts, but was raised on St. Thomas USVI, from the age of three. She graduated from the University of the Virgin Islands and received a Bachelor of Arts in Clinical Psychology. Jhozna has worked with Island Therapy Solutions since June 2016. She wishes to further her studies in Behavior Analysis, with hopes of becoming a Board Certified Behavior Analysis. Her goal is to continue to inform the public about an under-served population.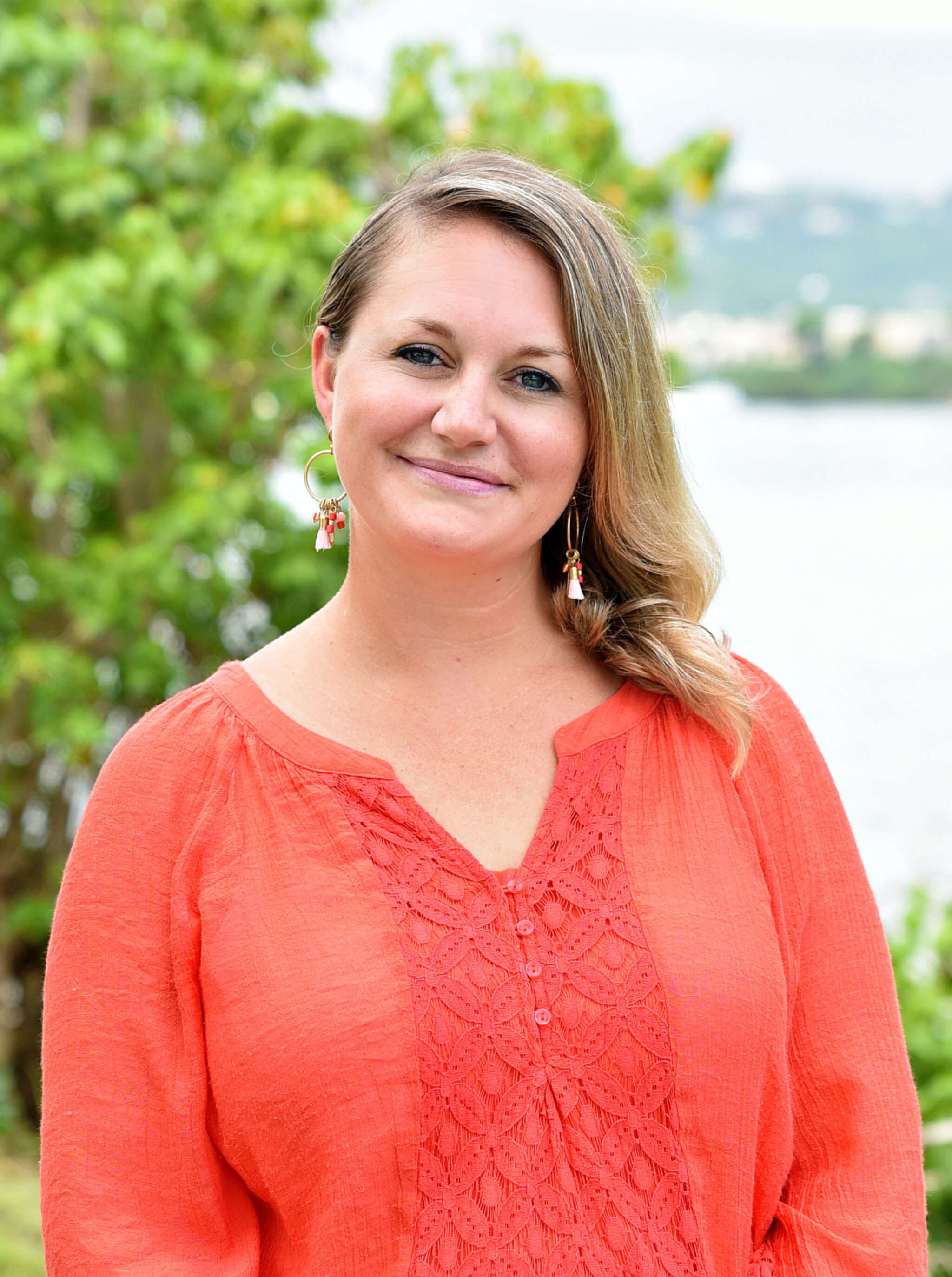 Alea Bird, MSW, CSW, Social Worker
Alea Bird is a Certified Social Worker who enjoys incorporating play and art expression into her therapeutic work with children, adolescents, women and families. Additionally, she facilitates group therapy, co-parenting courses, and parent-management trainings. She also provides educational trainings throughout the community on various topics including mental health awareness, parenting skills, and classroom behavior management. She hopes to empower, educate, and equip individuals with the skills they need to make the hard stuff easier to manage.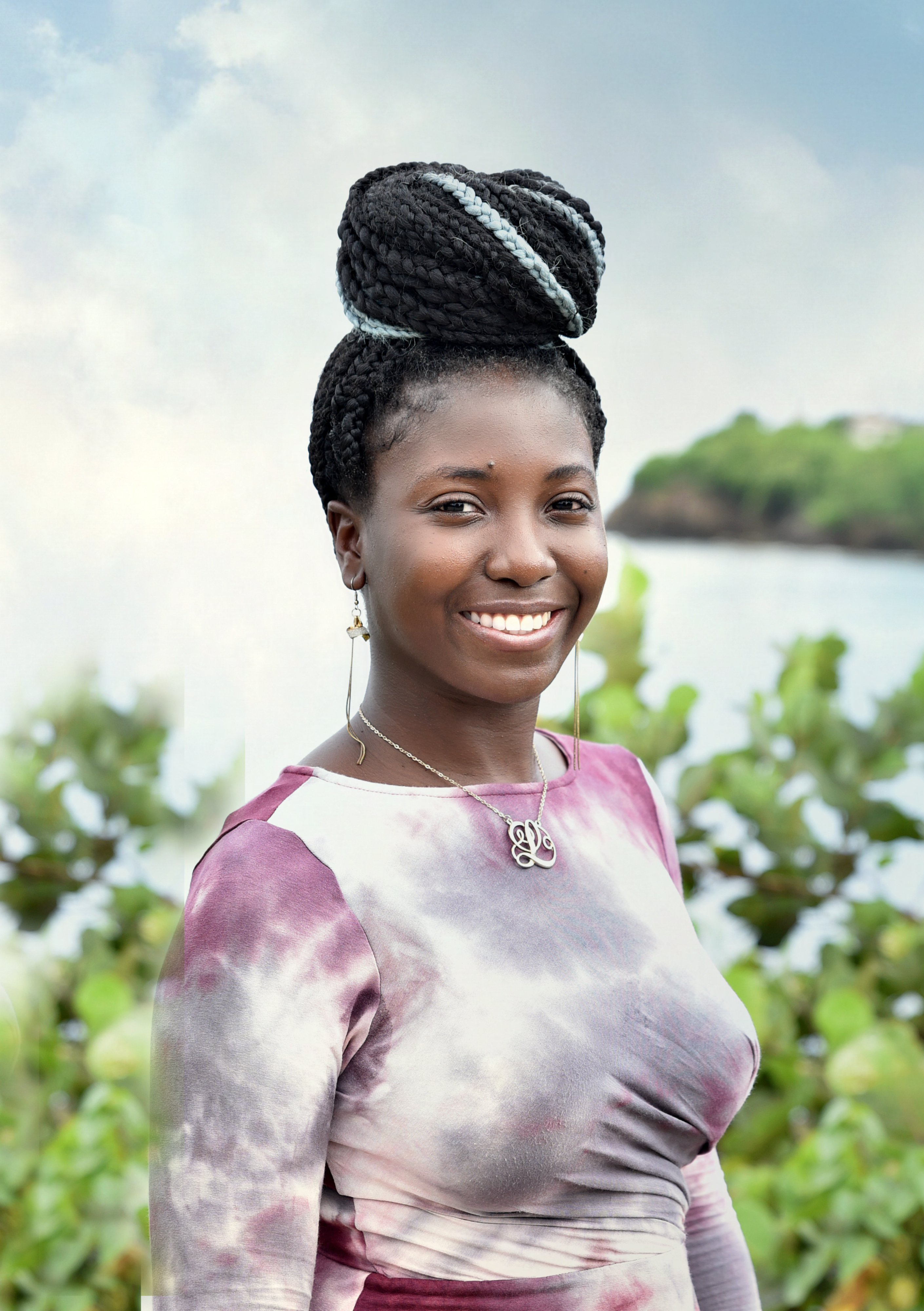 Lynisha Farrell, Lead ABA Therapist
Lynisha graduated from the University of the Virgin Island with a Bachelor of Science in Biology. She has worked within Island Therapy Solutions' ABA team as a Registered Behavioral Technician (RBT), and is now a Lead Therapist. As an RBT, Lynisha has worked in various settings with both the kids and adult programs. She loves seeing the positive changes that occur in the individuals she has had the pleasure of serving.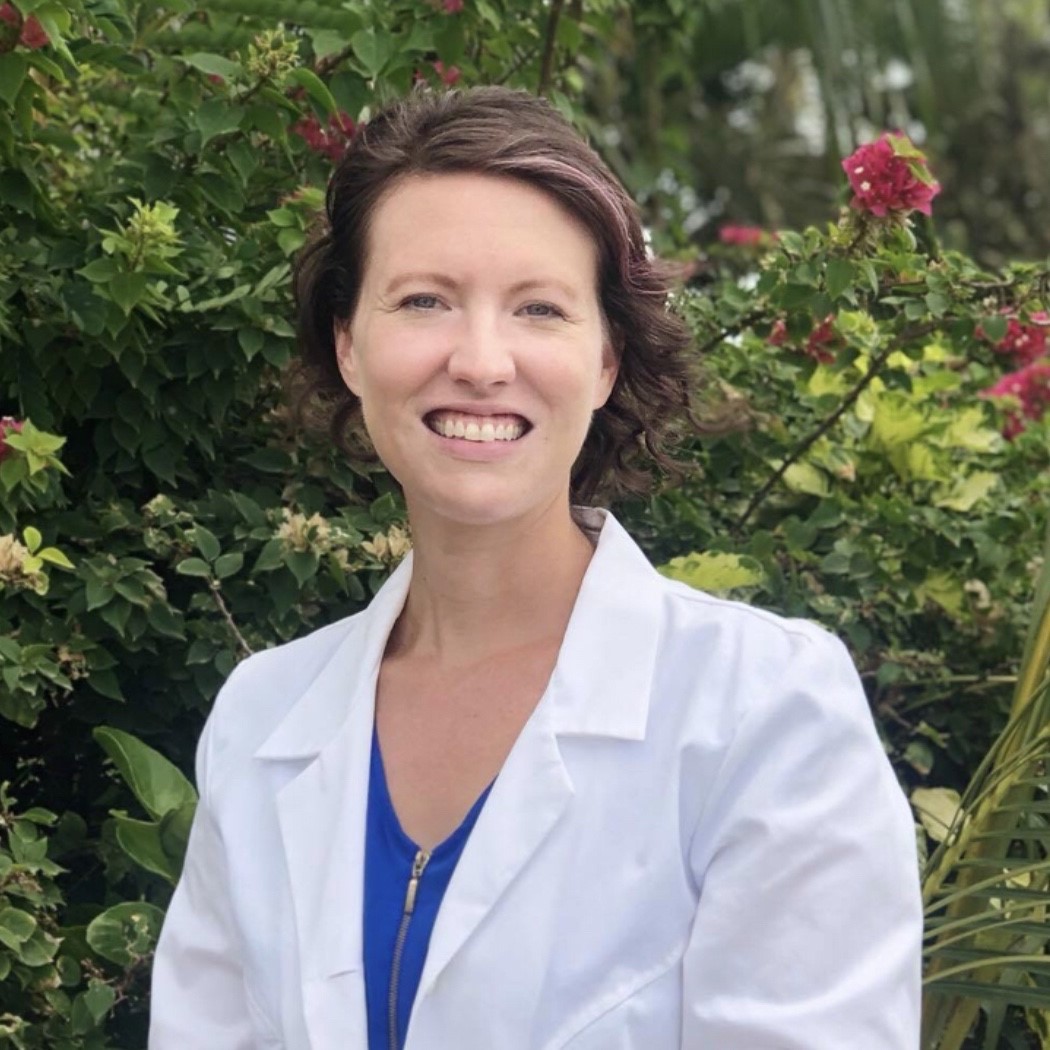 Sarah Lima, PA-C, MCMSc
Sarah Lima is a Psychiatric Physician Assistant with an interest in diagnosis and treatment of all Child and Adult mental health disorders. She graduated in 2017 from Barry University with a Master of Clinical Medical Science – Physician Assistant. Mrs. Lima utilizes her Collaborative Psychiatrists and Evidence Based Medicine to stay up to date with the latest advances and practices in medicine. She is an animal lover and enjoys spending her time off with her multitude of pets.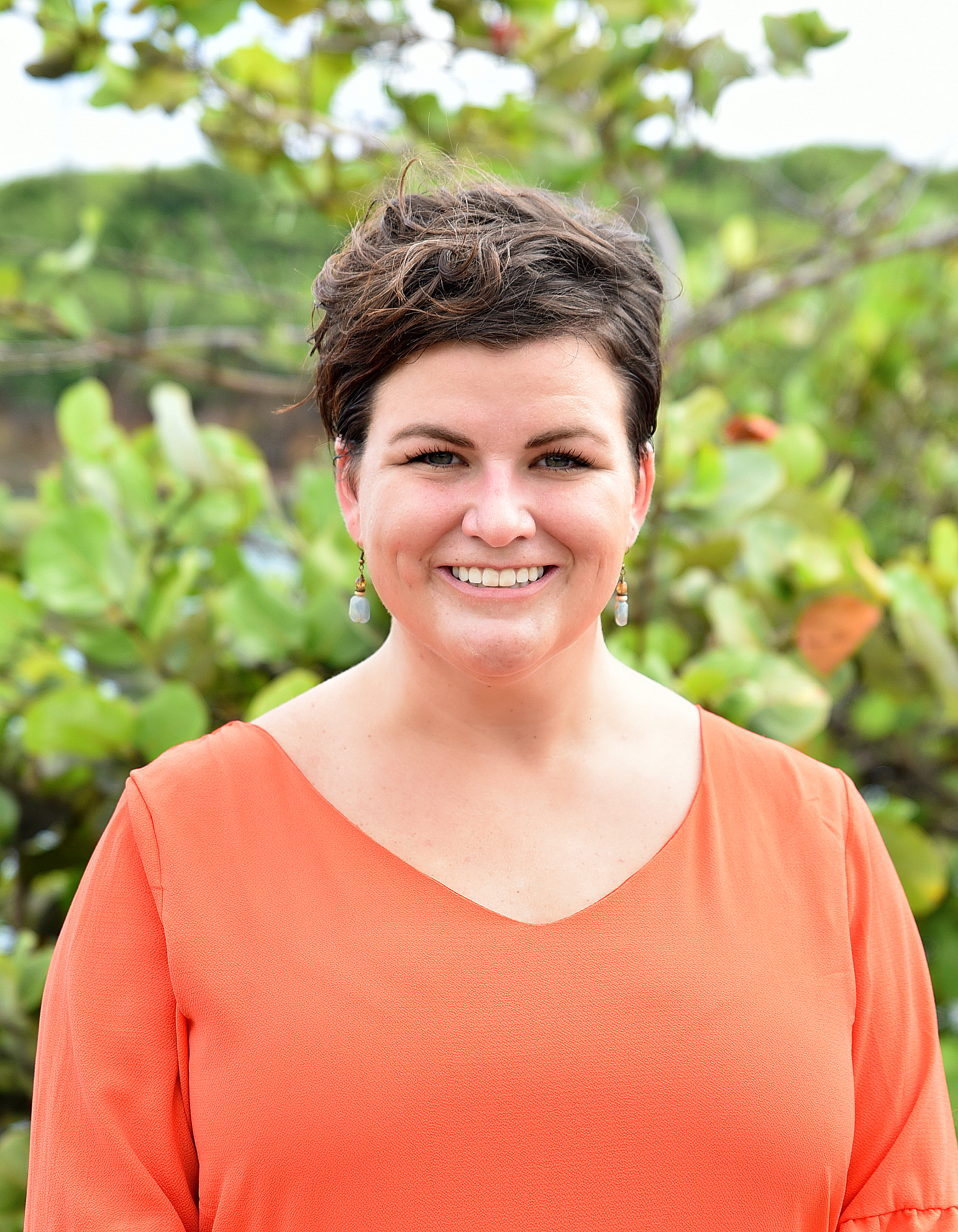 Sara Gunning, STEP Director, MAT, BCBA, LBA
Sara Costello Gunning, MAT, BCBA, LBA is a Board Certified Behavior Analyst who specializes in transition programming for individuals with autism. She attended the University of Georgia for her master's degree in Special Education with an emphasis on autism spectrum disorders under the Collaborative Adolescent Autism Teacher Training (CAATT) fellowship project for a further specialization in adolescent and adult transition programs. Sara has experience in early intervention and classroom interventions through work with the Global Autism Project and school district collaboration. She completed her respecialization in applied behavior analysis at the Chicago School of Professional Psychology. Sara maintains her teaching credentials in the state of Georgia and has worked as both a classroom teacher and BCBA within Atlanta school districts. Sara has extensive experience working in under-resourced communities to provide behavior analytic services. She believes in building local capacity by collaborating with community members and stakeholders in the principles of Applied Behavior Analysis.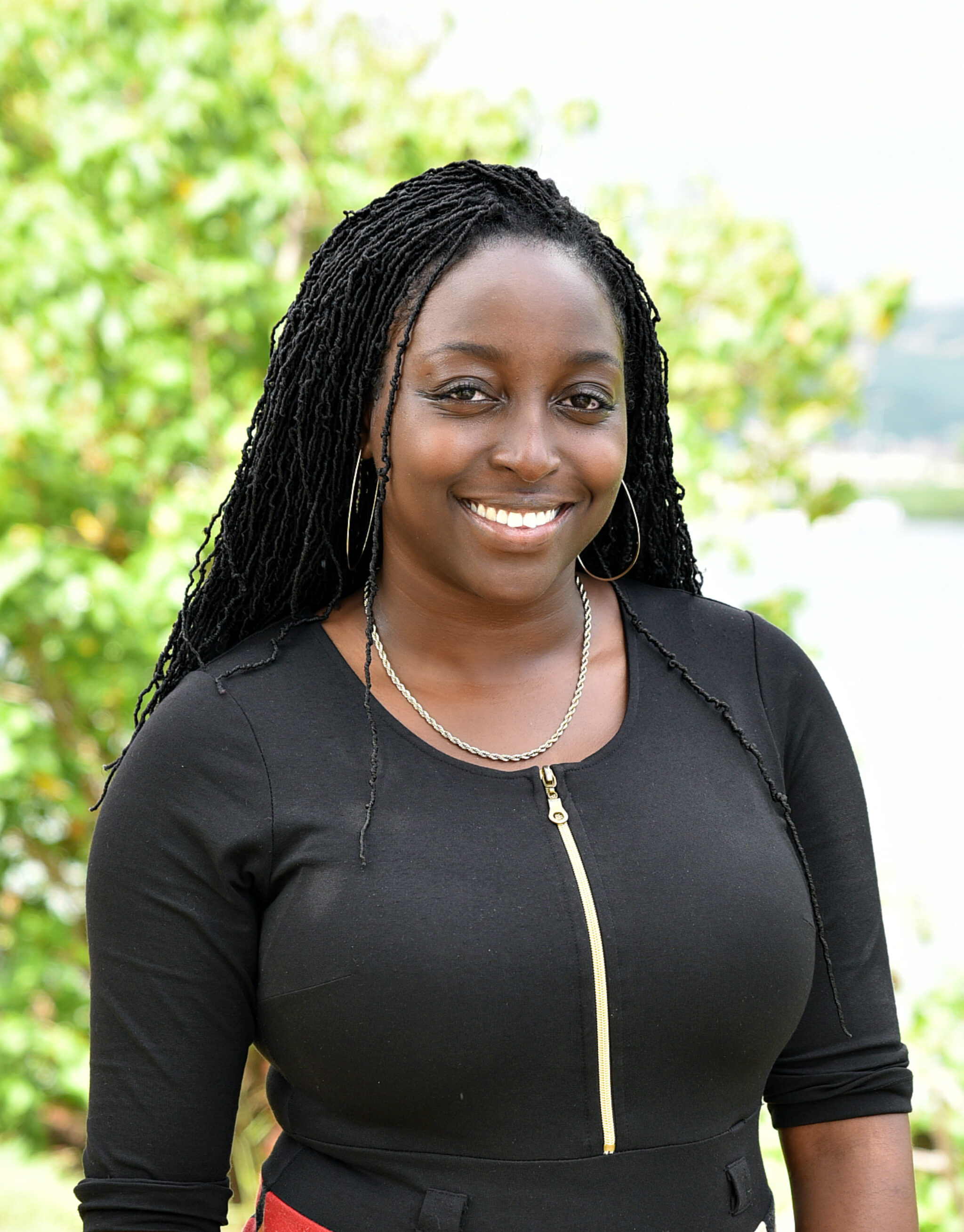 Richelle Wiltshire, M.S., MCFC Licensed Counselor, Group & Intern Coordinator
Richelle Wiltshire has a M.S. in Marriage, Couple, and Family Counseling. She is a Nationally Certified Counselor and a Licensed Professional Counselor. Obtaining her undergraduate degree in Psychology from Norfolk State University in Norfolk, Virginia, she began working as a Registered Behavior Technician in the ABA department and is also the Scheduler.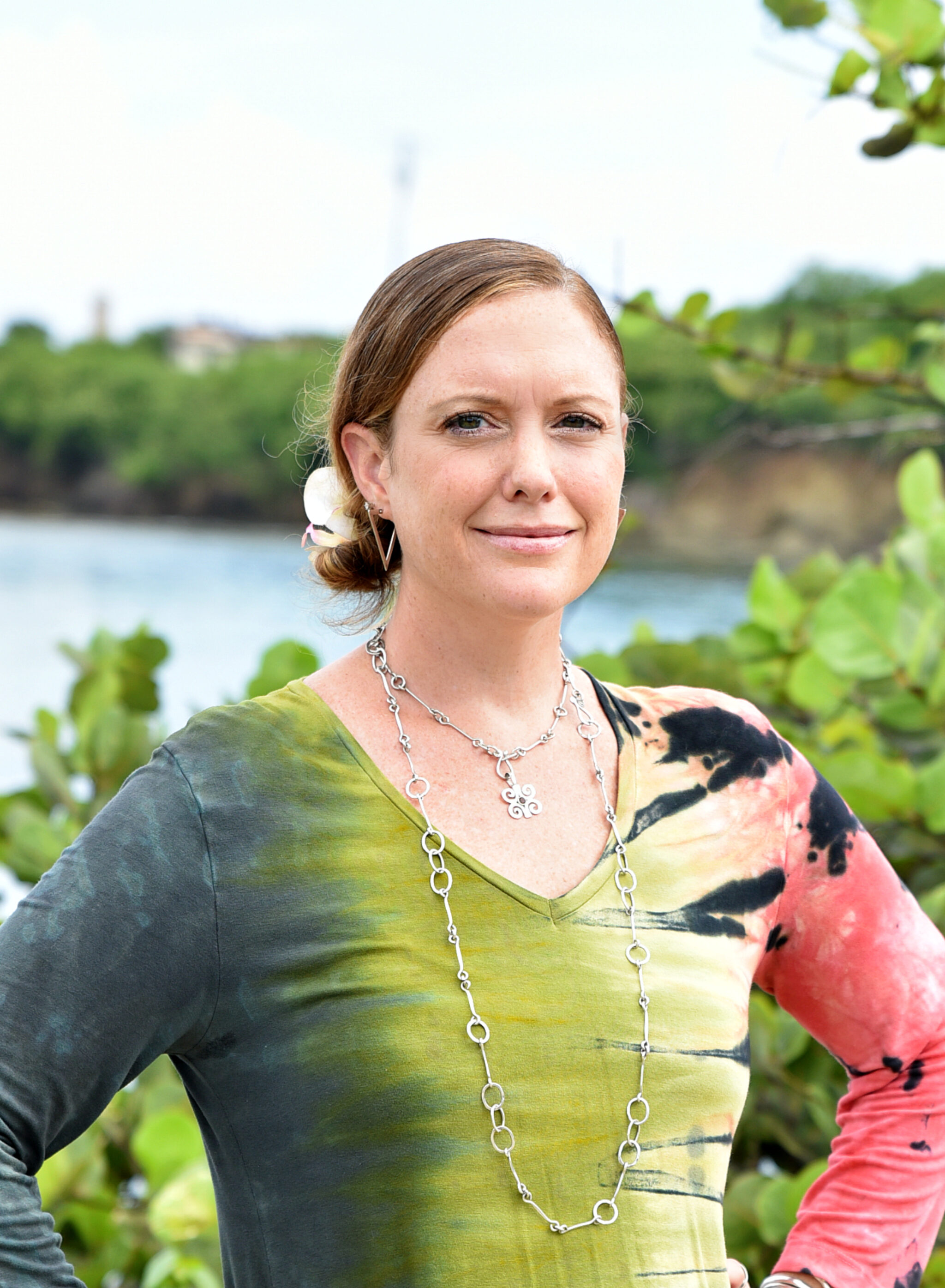 Megan Burton, MSW Certified Social Worker
Megan Burton is a licensed Social Worker with a Masters in Clinical Counseling. She specializes in working with children and adolescents, as well as individuals with Autism Spectrum Disorders.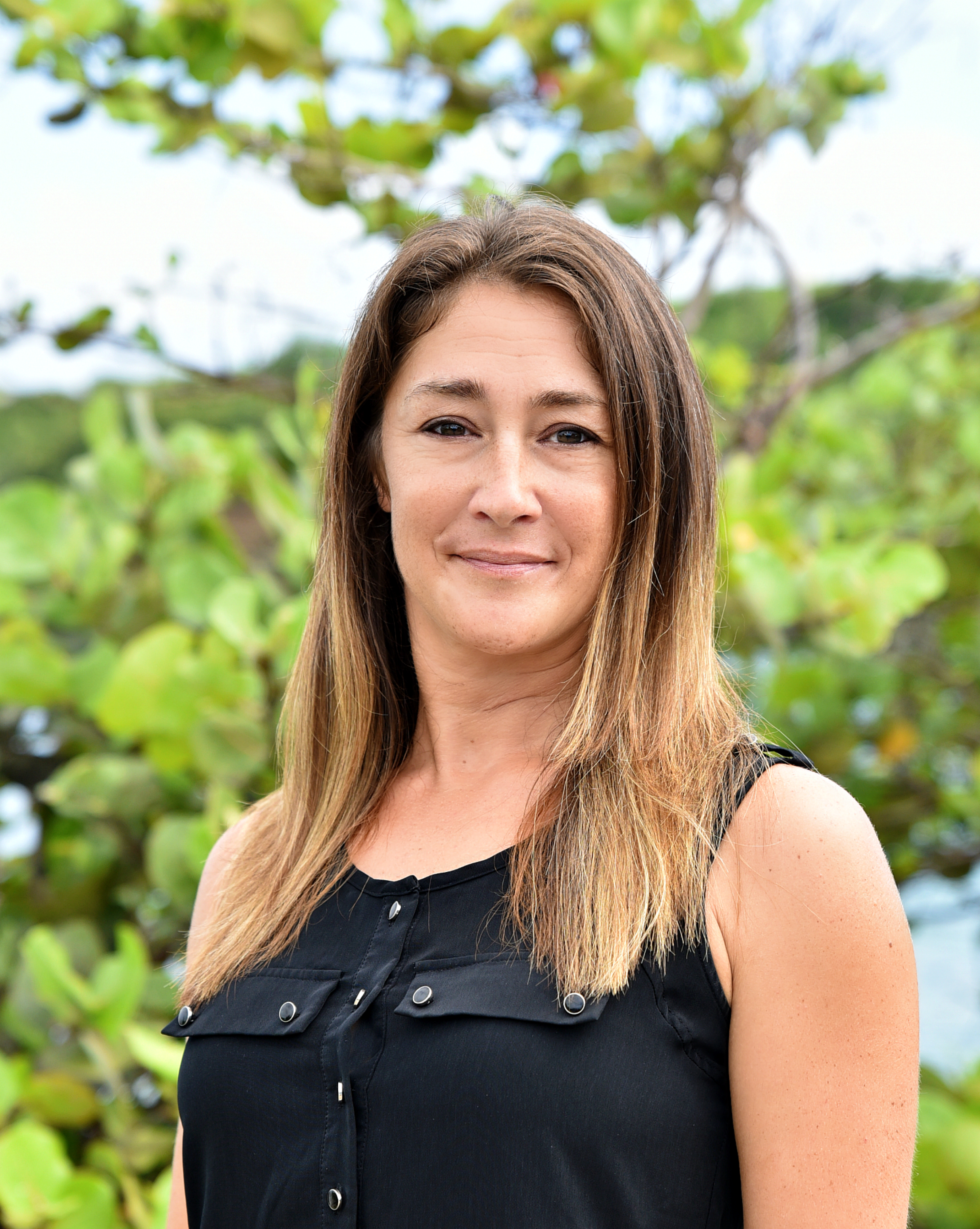 Shayne O'Rourke-Testa, Program Coordinator
Shayne O'Rourke-Testa was born in Torrington, CT and has had family ties between St. John and St. Thomas for over 30 years. Shayne joined Island Therapy's ABA St. Thomas team in January, 2018. She brought with her 24 years of experience within the human services field. As Project Director of a vocational services program in CT, Shayne's program was hand picked for states first Autism Pilot Program. In addition, Shayne worked as a subcontractor to provide vocational career assessments and transition plans for students with Autism in the private and public school sectors.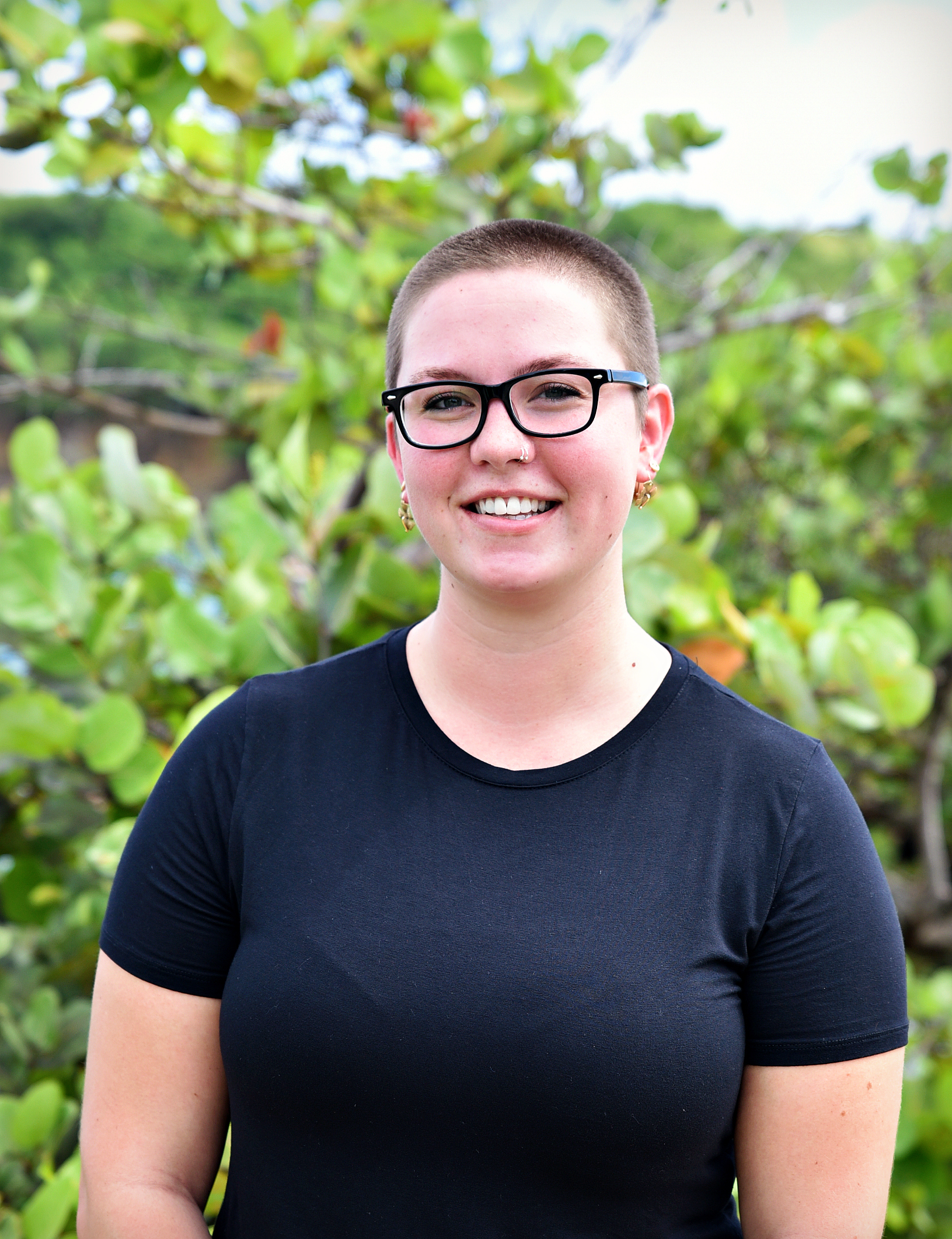 Melinda Shaw, BCBA
Melinda Shaw is originally from Boston, and got into the field of Autism and ABA in college when she volunteered to supervise a group of teenagers on the spectrum who wanted to have some social time apart from their parents. She thought it sounded interesting, and the rest is history! She pursued a masters in Clinical Psychology, but had a professor write "there's more to life than reinforcement!" on a paper she wrote. She disagreed, and quickly switched to ABA. Melinda has been living in St. Thomas since 2017, one week before Hurricane Irma. She fell in love with the island, the culture, and the people, and has stuck around ever since.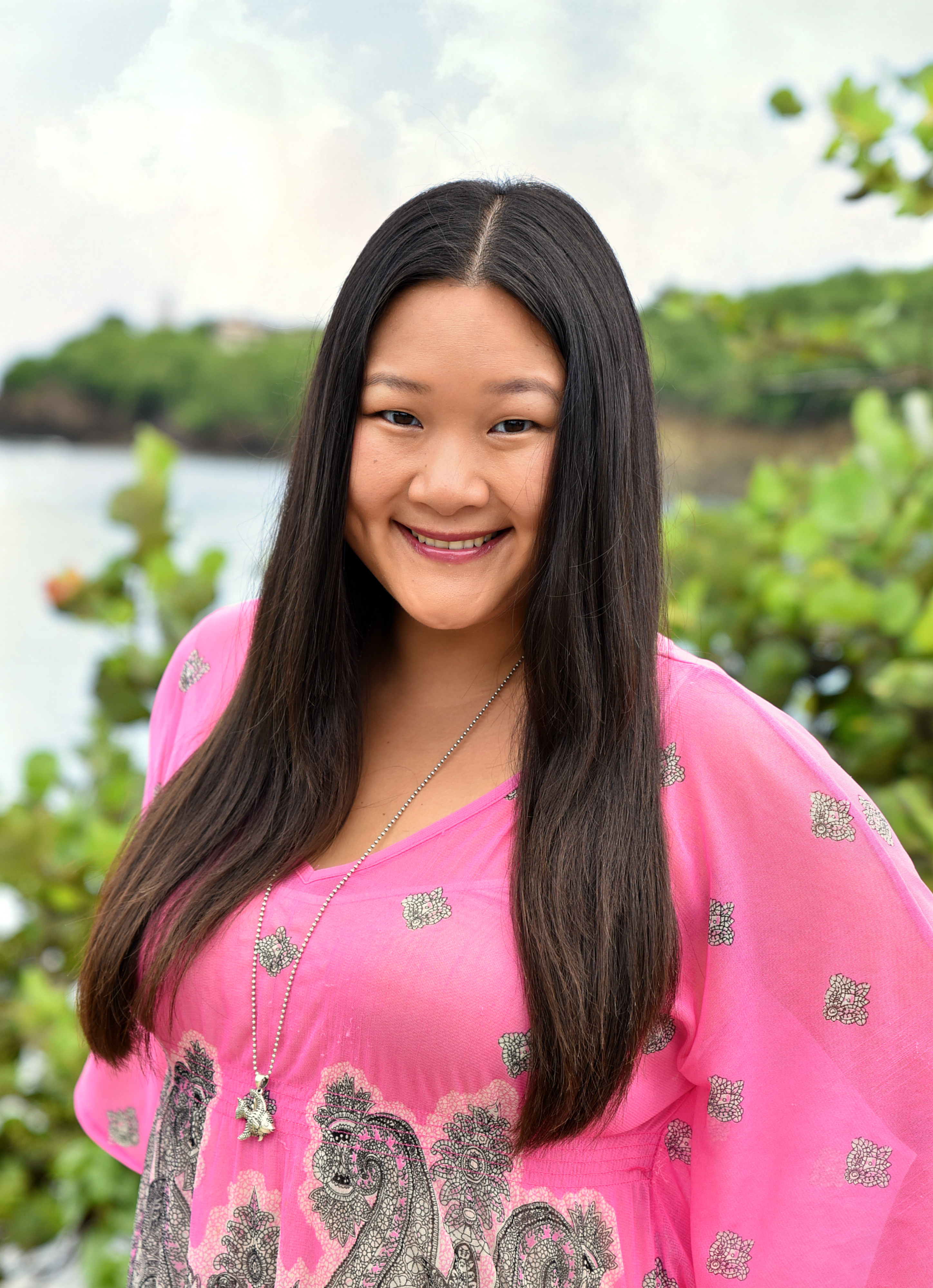 Kristina Shiao, BCBA
Kristina
Shiao is a Board Certified and Licensed Behavior Analyst who specializes in providing behavior-analytic treatment for Autism Spectrum Disorder (ASD). She is an advocate for those that are diagnosed with mental health disorders. As a young student, 
Kristina
 had an early interest in the field of pediatric psychology. She earned her Bachelor of Science in Psychology with a minor in Child Development from Florida State University, where she graduated with honors and conducted research in cognitive psychology laboratories.
Kristina moved to St. Thomas in 2014, and worked as a speech therapy assistant. She provided services to children and adults diagnosed with speech disorder, ASD, traumatic brain injury and developmental delays. She joined the Island Therapy Solutions team in October 2015. and earned her Master of Arts in Professional Behavior Analysis from Florida Institute of Technology in December 2018.
Her experiences in the field of behavior analysis include providing direct care, behavior intervention strategies, environmental manipulations, functional behavior assessments, maintaining motivation, data analyses, parent training, teaching social skills and more. She is knowledgeable about the co-occurring disorders associated with ASD, including intellectual impairment, seizure disorder, anxiety disorders, attention deficit hyperactivity disorder, depression and gastrointestinal problems.
Kristina has delivered lectures at the University of the Virgin Islands and the Department of Education. As a bi-lingual daughter of Taiwanese immigrants, Kristina is sensitive to cultural and ethnic differences. She is passionate about her island community and consistently aims to create more understanding towards mental health.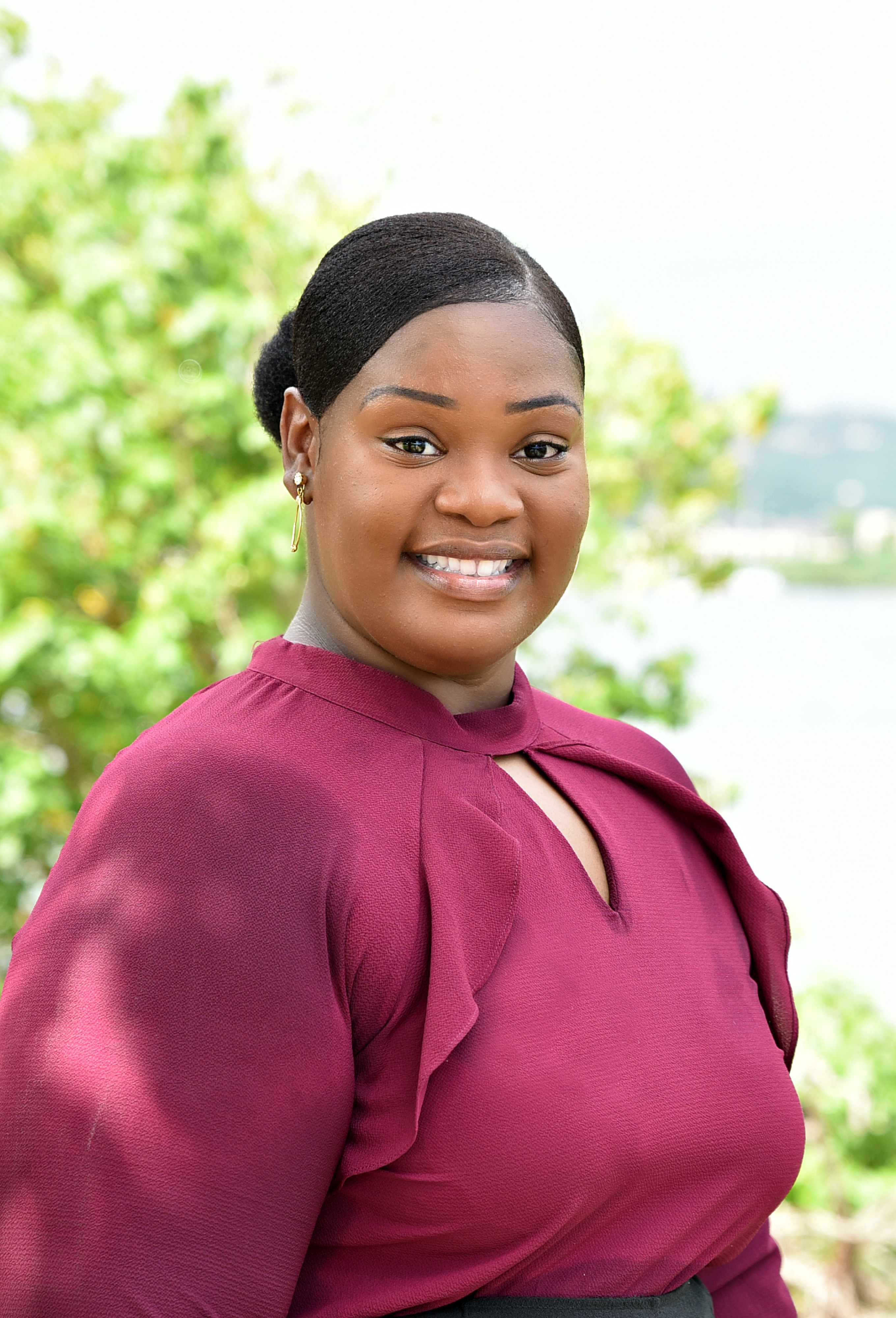 Lorie Richards, BCBA
Lorie Richards was born and raised on St. Croix, USVI. She graduated from the Manor School and received a bachelor's degree in Psychology and a master's degree in Public Administration from the University of the Virgin Islands. She has been on board with Island Therapy Solutions since March 2015. She graduated from Florida Institute of Technology and received a master's degree in Professional Behavior Analysis and is a Board-Certified Behavior Analyst.  Her vision is to implement changes that result in significant life-changing benefits for the community continues to serve.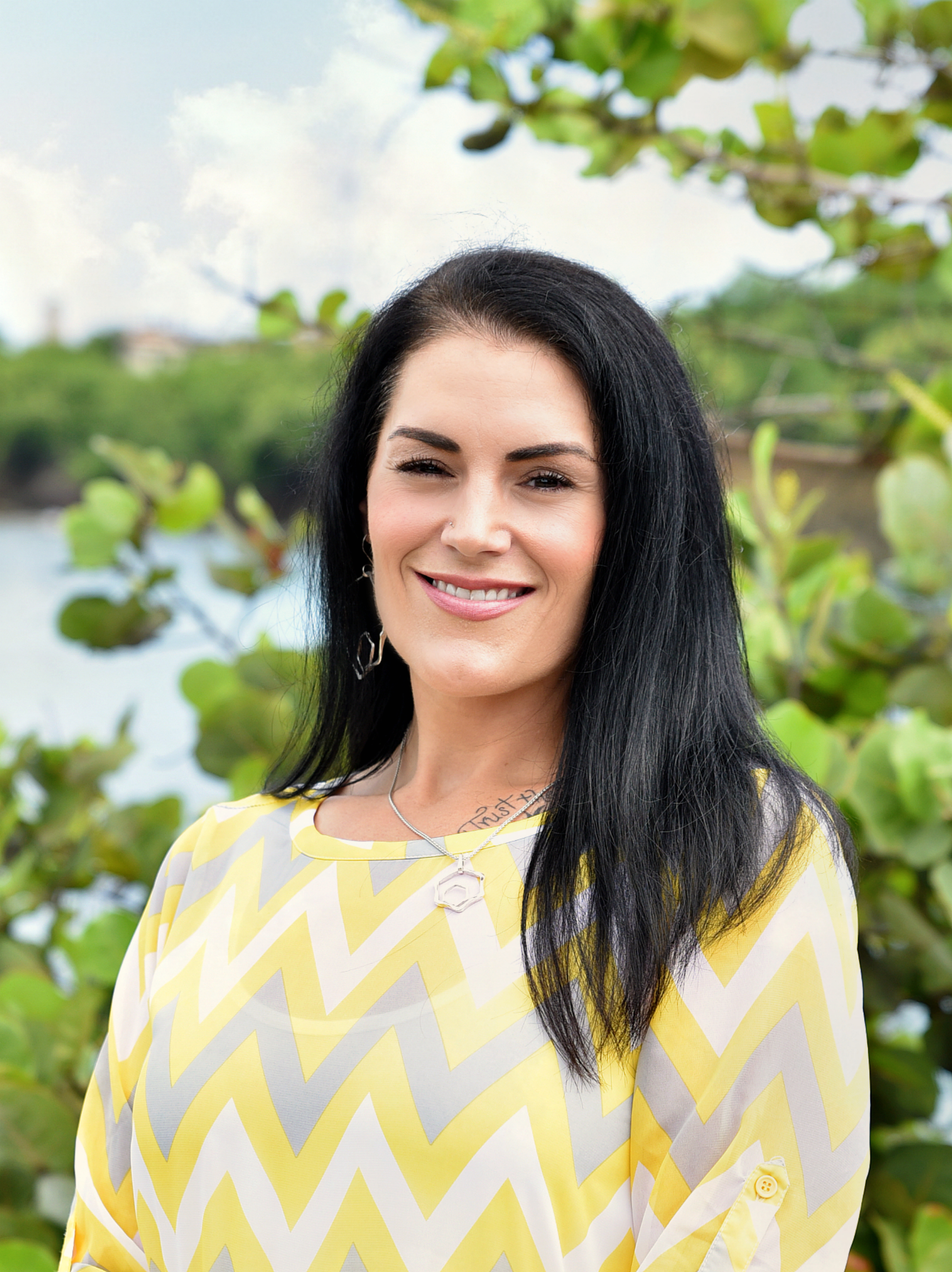 Courtney Mills, ABA Lead STEP
Courtney has been part of Island Therapy's Applied Behavior Analysis team since the launch of its STEP Program (Strategic Transition Enrichment Program) for adult learners with Autism in January of 2016. Courtney is a transplant from New York City who brought with her 14 years experience within the Juvenile Justice System in both NY and VA. She holds a BS in Psychology from The College of New Rochelle in Westchester County NY.
Courtney is a huge advocate for inclusion and truly enjoys spreading education and sensitivity to the community of St Croix. She encourages growth and promotes independence in all she does. Courtney believes she is a vessel for change and awareness and genuinely enjoys her role as such.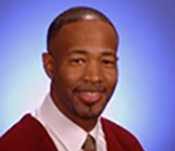 Ernest R. Jermin II, MD, Psychiatrist
Dr. Ernest Jermin is a Child and Adult Psychiatrist in practice since 2010. Although he works in all areas of the field, seeing patients of all ages, his primary areas of interest is in preventive, community oriented programs to treat children and adolescents. He is originally from New York, having roots from the Caribbean and Central America. He is presently in practice in Connecticut and the US Virgin Islands.
Adriane Maier, PhD, BCBA-D, LMHC, Clinical Director
Adriane Maier, Ph.D. BCBA-D, LMHC is the Clinical Director of ITS' Applied Behavior Analysis (ABA) program. She is a Board Certified Behavior Analyst and Mental Health Counselor who has worked in the field of autism and developmental disabilities for over 30 years. Dr. Maier has her doctorate in Psychology with a specialty in social and behavioral science and has conducted extensive research in the area of risk-taking behavior and sensation seeking. This research has been applied clinically to the design and development of substance abuse programs for adolescents. Her clinical specialties include applied behavior analysis, cognitive behavior therapy and diagnostic evaluation. Dr. Maier has instructed at several universities and supervises clinical practicums for behavior analyst training programs.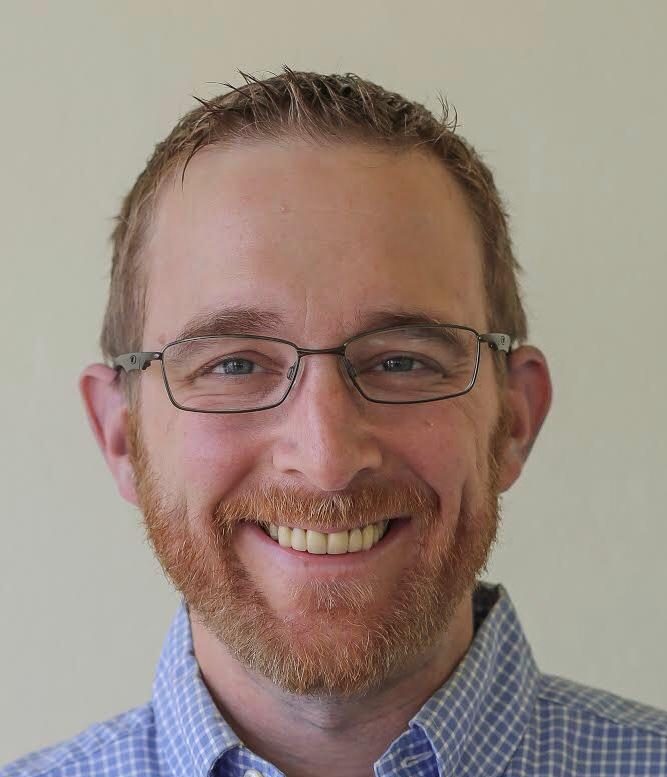 Jeffrey P. Donnelly, MMSc, PA-C
Mr. Donnelly is a Pediatric Physician Associate with an interest and experience in the medical management of Attention Deficit and Hyperactivity Disorder. He graduated in 2005 from the Yale School of Medicine Physician Associate Program and has also earned a Certificate of Added Qualification in Pediatrics, which is the specialty exam for PA's in pediatrics. Mr. Donnelly uses Evidence Based Medicine to stay up to date with the latest advances and practices in medicine. He is an avid sailor and loves spending his time off on the water.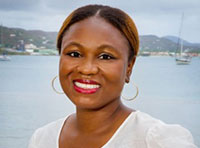 Sophia Joseph Parrilla, PhD, Psychologist, Clinical Director
Dr. Sophia Joseph Parrilla is a licensed Psychologist and Clinical Director of ITS' Clinical Services Department. She has worked in the mental health field/ social welfare agencies with a variety of populations including adolescent parents and their families, abuse and neglect cases, high risk adolescents with externalizing and externalizing behaviors, victims and offenders of domestic violence,  the elderly, couples work and retreats, co-parenting, trauma response team lead, and trainings, suicide prevention trainings, leadership trainings, career assessments, psychological evaluations, early childhood trainings and interventions, among other area.  She has previous experience with the Catholic Charities of the VI, Department of Human Services, Department of Education, Virgin Islands Behavioral Services, Seaview Home Health Care, and Women's Coalition. Most of Dr. Parrilla's career has been in social work. Dr. Joseph Parrilla has a Masters in Mental Health Counseling and a PhD in Clinical Psychology; her goal is to promote positive social change in society.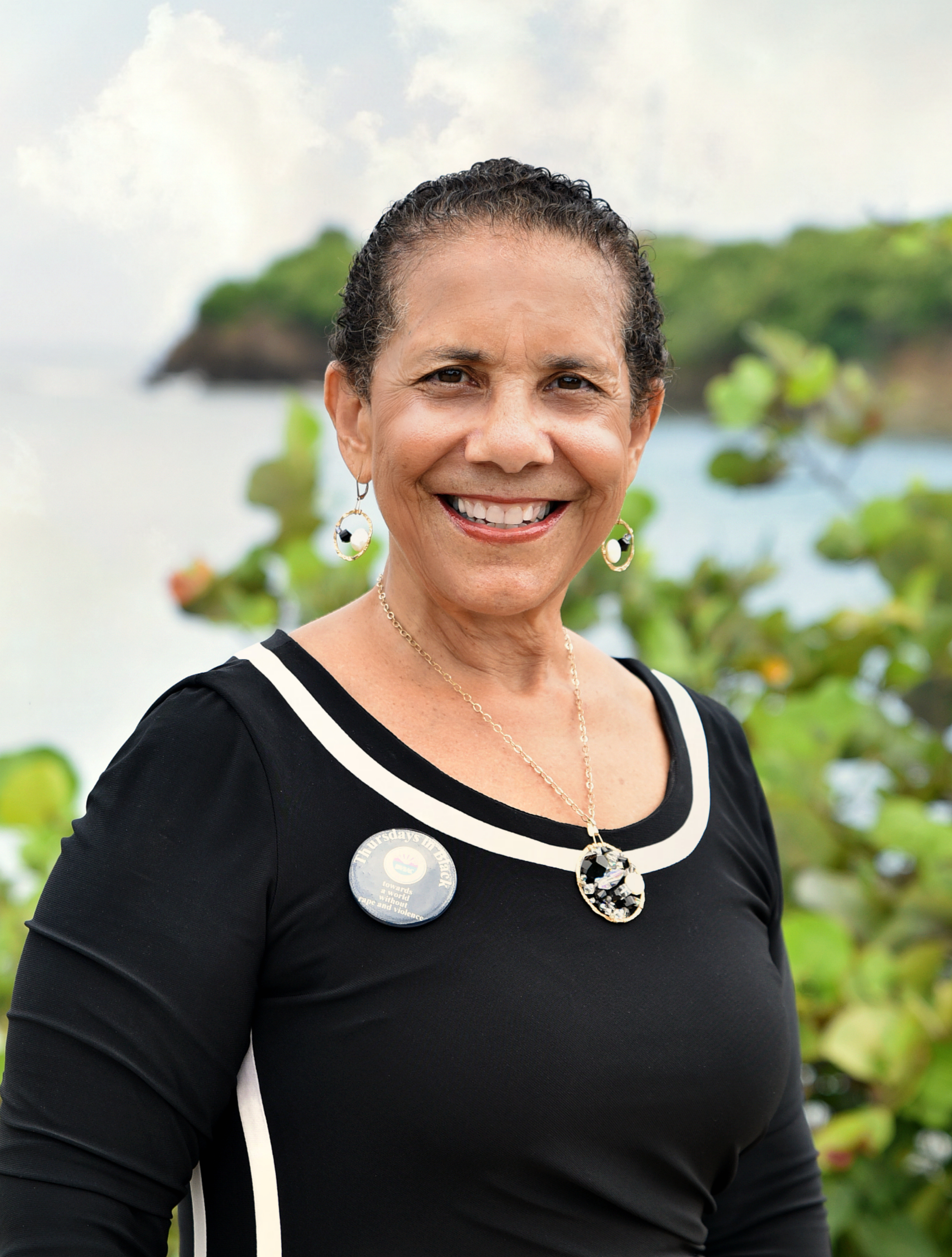 G. Rita Dudley-Grant PhD, MPH, ABPP, Clinical Community Outreach Coordinator
G. Rita Dudley-Grant, Ph.D., MPH, ABPP, is a licensed clinical psychologist with and the Clinical Community Outreach Coordinator for Island Therapy Solutions. Her primary interests include working through trauma, alternative approaches to therapy, and working across the generational spectrum. Her publications include books, articles and chapters on clinical psychology and capacity expansion in the Caribbean, women's mental health, diversity and spirituality in mental health. She is a member of the Behavioral Health Advisory Council in the VI and serves on the State Advisory Group, Office of Juvenile Justice and Delinquency Prevention USVI. Dr. Dudley-Grant is a founding member and past president of the Association of Virgin Islands Psychologists, a founding and Executive Council Member of the Caribbean Alliance of National Psychological Associations and a fellow of the American Psychological Association. She is currently co-chair of the Caribbean Regional Conference of Psychology, a hybrid conference which will be held in November 2021 in St. Croix, bringing an international audience to the territory with a focus on Resilience in times of Disaster building behavioral health and wellness. She has been a trainer for decades on multiculturalism, trauma informed care, and women in treatment. Her current training focuses on self-care for caregivers in a variety of circumstances and nonviolent communication.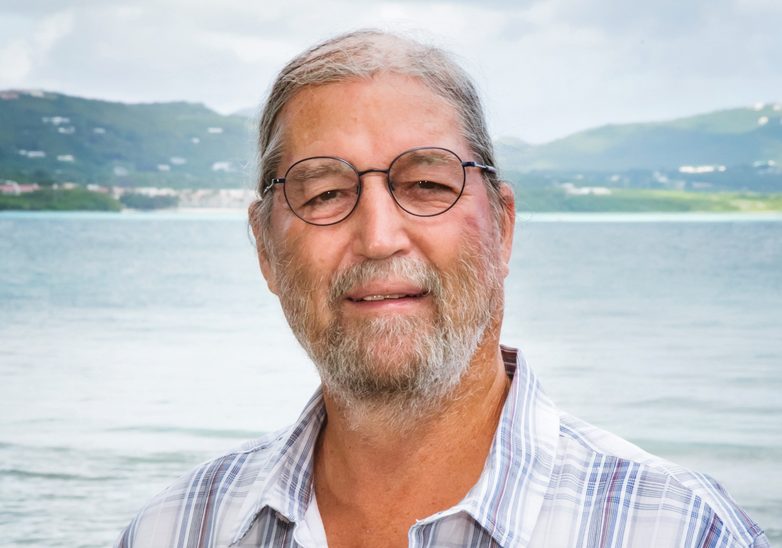 Wayne Etheridge, PhD, Psychologist
Dr. Wayne Etheridge is a licensed Counseling Psychologist with over 40 years experience working in various mental health settings. He is currently working part time at Island Therapy Solutions providing psychological services for adults and couples. Dr. Etheridge has been practicing in the V.I. since 1995 and has served as President of the Association of Virgin Islands Psychologists, was a member of the V. I Psychologists Licensing Board, and was on the faculty of U.V.I. as an instructor in the undergraduate and graduate schools. His professional experience on St. Croix includes working at Virgin Islands Behavioral Services, the V.I. Department of Education, and over twenty years in private practice. Dr. Etheridge's other interests include seeing the world up close and in person. Recently he completed the 520 mile hike of the Spanish Camino, from France to the Atlantic Ocean and the 386 mile hike of the Portuguese Camino, from Lisbon, Portugal to Santiago, Spain.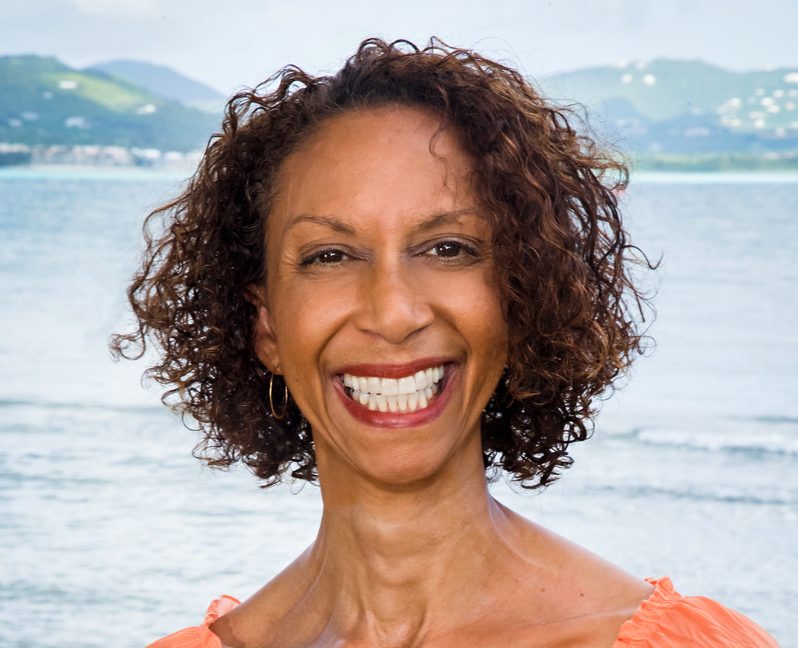 DeeAnne Davis, MSW, LCSW
DeeAnne Davis is a licensed Clinical Social Worker who is currently accepting new therapy clients. She primarily treats individuals who have experienced trauma or struggle with depression and anxiety, young adults on the Autism Spectrum, retirees, and hurricane survivors/champions. DeeAnne uses integrative techniques to provide clients with powerful ways to reduce automatic and habituated responses to stressors, which can keep them stuck in unproductive patterns of behavior. She looks forward to partnering with you on this transformative journey of growth and healing.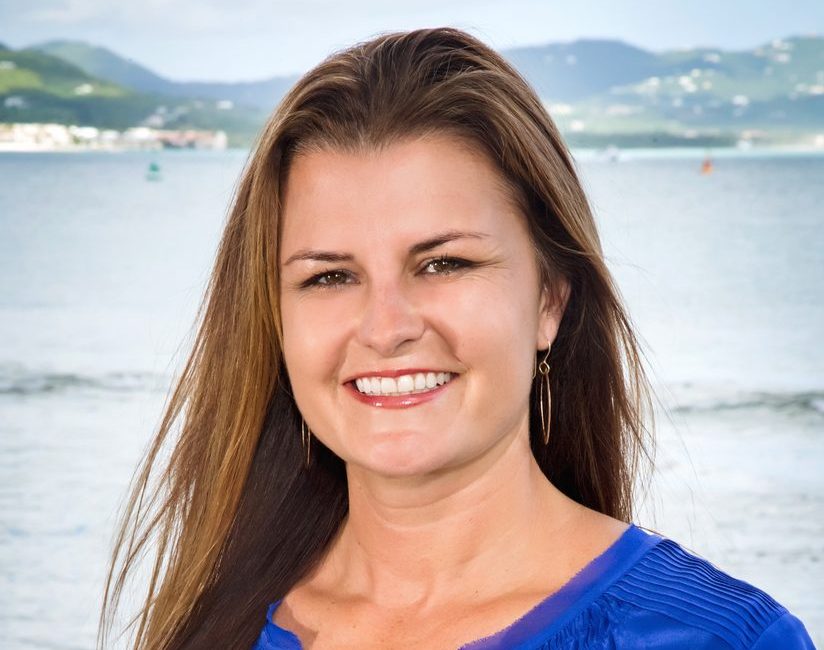 Lindsy Wagner, PsyD, CEO, Psychologist & Pediatric Neuropsychologist
Dr. Lindsy Wagner is a licensed clinical Psychologist and Pediatric Neuropsychologist. She is the owner and CEO of Island Therapy Solutions. Dr. Wagner is also the founder and Board President of Coral Reef Academy. a school for children with Autism and Developmental Disabilities. Most recently, Dr. Wagner was appointed by the Governor to the serve on the Virgin Islands Board of Psychology.
Her clinical specialties include conducting diagnostic evaluations, neuropsychological evaluations, forensic neuropsychological evaluations and providing consultation and training for children and families with a variety of presenting concerns including learning disabilities, neurological disorders and emotional and behavioral concerns. Dr. Wagner also specializes in diagnosis and treatment of Autism Spectrum Disorder. She conducts social skills groups with children with Autism Spectrum Disorders as well as individual and family therapy.
Dr. Wagner has taught at the University of the Virgin Islands, and prior to moving to St. Croix, she was the Director of Training at The Watson Institute in Pennsylvania. She completed her doctorate at The American School of Professional Psychology in Washington, DC. Dr. Wagner previously completed two years of training at Children's National Medical Center in Washington, DC, in the Pediatric Neuropsychology Unit.